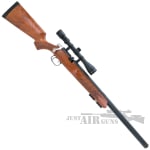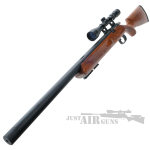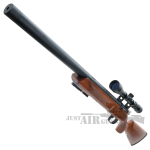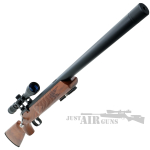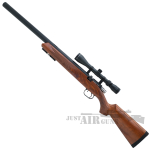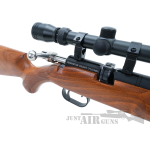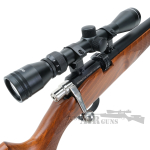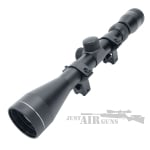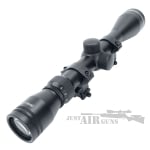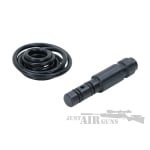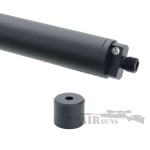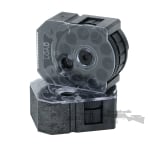 Remington Vought PCP Air Rifle Wood Stock .22
£449.99
This is the Remington Vought PCP Air Rifle Wood Stock .22 with 3-9X40 Scope and Mounts.
Brand: REMINGTON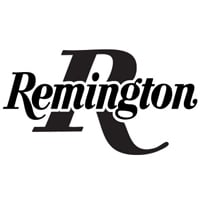 CUSTOMERS WHO BOUGHT THIS ITEM ALSO BOUGHT: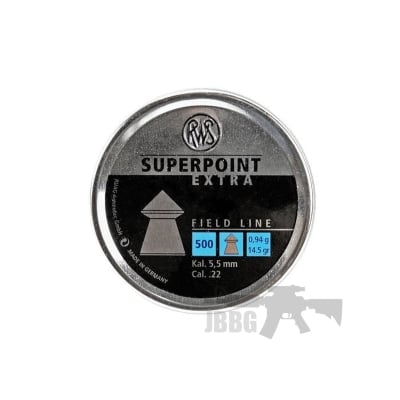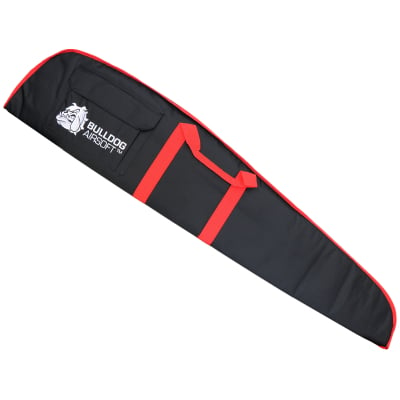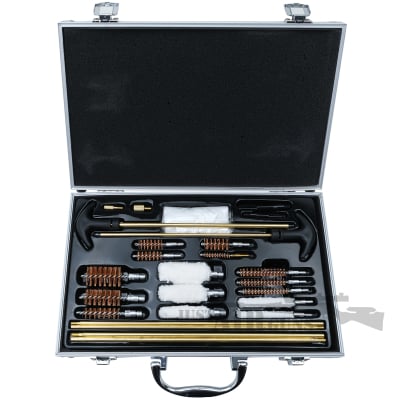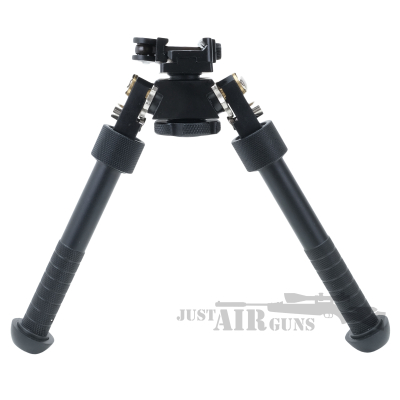 Description
Additional information
DELIVERY INFO
Reviews (0)
FAQs
Description













REMINGTON VOUGHT PCP AIR RIFLE
This is the Remington Vought PCP Air Rifle Wood Stock .22 – an outstanding bolt-action sniper rifle. It is a striking design with a performance to match. One of its most distinctive features is the concealed air cylinder, elevating the Vought to the status of a remarkable and captivating replica of a bolt-action sniper rifle. The act of filling it with air is equally remarkable, with a hidden fill port discreetly located beneath the muzzle cap, setting it apart from its PCP air rifle counterparts.
This blend of style and performance persists with its multi-shot bolt-action mechanism, ensuring swift follow-up shots with precision and ease. Powered by PCP technology, it consistently delivers both power and accuracy, catering perfectly to shooters who demand nothing but excellence. With a total length measuring 111cm and a weight of 3.1kg, the Vought provides a well-balanced and manoeuvrable shooting experience, further enhanced by a fitted rubber recoil pad for comfort during shots and manual safety for added peace of mind.
This Remington Vought PCP Air Rifle Wood Stock comes equipped with a dovetail top rail, simplifying the mounting of telescopic sights and accessories for heightened accuracy. Additionally, its lower Picatinny rails allow for extensive customization with various accessories to tailor the firearm to your preferences. With every shot, you'll experience an impressive blend of power and precision, all the while enjoying a serene shooting experience courtesy of the integrated sound moderator that adds a stealthy edge to your shooting adventures. In summary, the Remington Vought represents the perfect union of form and function, making it the ideal choice for discerning shooters who appreciate both style and substance.
FEATURES
Hidden air cylinder for a tactical look
One-of-a-kind filling process
Multi-shot rapid follow-up shots
PCP technology offers power and accuracy
The total length is about 111cm
Balanced and visually striking platform
The weight is about 3.1kg
Comfortable handling and ease of manoeuvring
Fitted rubber recoil pad
Prioritising manual safety with every shot
Dovetail top rail for telescopic sight and mounts
Lower Picatinny rails for accessories to suit your choice
High power and precision with each shot
Integrated sound moderator offering stealth shooting
SPECIFICATIONS
| | |
| --- | --- |
| GUN TYPE | AIR RIFLE |
| NAME | VOUGHT |
| BRAND | REMINGTON |
| SKU | REMUK87990-22 |
| PLATFORM | SNIPER |
| ACTION | PCP |
| STOCK | WOOD |
| COLOUR | BLACK / WOOD |
| CALIBRE | .22 |
| AMMO | AIR PELLETS |
| SAFETY | MANUAL |
| AIR GAUGE | PRECISION |
| FRONT RAIL | PICATINNY |
| BARREL | TAPERED RIFLED |
| SOUND MODERATOR | INTEGRATED |
| MAGAZINES | X2 |
| ROUNDS | 10 SHOTS |
| CONSTRUCTION | WOOD / METAL |
| LENGTH | 111 CM |
| WEIGHT | 3.1 KG |
| WITH SCOPE | 3-9X40 SCOPE |
| WITH MOUNTS | 11MM SET |
This rifle is designed to deliver less than 12-foot pounds of power to stay within UK law. However, FPS depends on the pellet weight and quality, i.e. brand used. Each rifle will perform differently, so we recommend trying different brands of pellets to see what works best in your new air rifle. More info can be found on our Blog or in our FAQ section of this website.

Bolt action that makes this a very unique looking and operating air rifle, mimics a high-end sniper rifle seen in many films and in real military operations.
---

Tactical front under rail system fitted unit for mounting a bipod or other accessories.
---

Remington branded rubber shock pad to make shooting even more comfortable.
---

High-quality pressure gauge and regulated pressure gauge located under the rifle stock.
---

Top rail dovetail system for mounting the 3-9X40 Scope that is supplied with this rifle.
---
IN THE BOX
Remington Vought PCP Air Rifle Wood Stock
2 X Magazines
Filler Probe
3-9X40 Scope
1mm Scope Mounts
Allen Key Wrench Tools
Spare O Rings
English Manual

3-9X40 Scope and Mounts

11mm Scope Rail System

Bolt Action Multi Shot
Rotary Magazine System

Integrated Sound Moderator

Wood Stock
Trigger with Manual Safety

Precision Gauge

Picatinny Rail System
Additional information
| | |
| --- | --- |
| power-type | PCP |
| calibre | .22 |
| material | Wood |
Understanding our delivery service as it is important to select the correct one for you.
ACCESSORIES DELIVERY £6.00
Products that are NOT rifles/pistols, sent via a courier service.
BUY AND COLLECT £0.00
Pick up by you from our London shop.
RFD DELIVERY £20.00
We send the rifle/pistol to your local gun shop for you to collect.
AIR GUN DELIVERY from £20.00
This is our own service, delivering air rifles and air pistols to your door
For more information about delivery costs please see our delivery page.
If you have an air rifle or pistol in this order you will need to supply your photo ID for us to process your order ready for delivery. If you have shooting accessories including ammo or archery products you do not need to supply an ID. If you need help with uploading your ID please contact our support team.
If you have selected RFD delivery to a gun store near you, they will charge you a small admin fee that is not under the control of Just Air Guns. We recommend that you contact your local gun store to find out how much this will be before ordering RFD delivery from Just Air Guns.
FAQs
PCP air rifles use built-in air tanks to store compressed air. This compressed air is then used as the propellant to fire the pellet downrange.
The air is compressed by using a hand pump, a divers scuba tank, or a carbon fiber tank (like the ones used in paint guns). When the air guns tank is filled to the correct pressure, it is ready to fire.
How Many Shots Does A PCP Air Rifle Have Per Fill?
This is dependent on the make and model, the ammo size and weight, and the length of the barrel. It also depends a lot on the FPS - FT/LBS your rifle is shooting and if it is regulated. However, a good average is 100 shots per 100CC; also, please take into consideration not all of the shots will be good - when the tank is about three-quarters empty, your shots will reduce in power and quality. So if you have a 425CC tank, we would hope to see 300 good shots depending on many different factors. Disclaimer, this is just a rough guide and should not be taken as technical advice. Please see the manufacturer's website or the specification table on the Just Air Guns product page if the manufacturer has published this information.