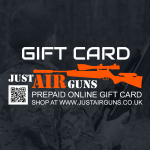 Gift Card
Our prepaid gift cards are the perfect gift for Christmas, Birthdays or any special occasion. For a full description of our gift cards and how to buy and use them please see the description below.
Description
DELIVERY INFO
Reviews (0)
Description
BUYING A GIFT CARD ONLINE
To buy a gift card online is very easy, simply follow these steps:
Choose the card amount – In the dropdown box (gift card price) select the price of the gift card you wish to buy.
Enter the recipient email address in the box. This can be the address of the recipient or your address if you wish to print it out and give it inside a card. If you are sending it to the recipient we recommend that you also send it to yourself, so you also have a copy. Simply separate the email and your email with a comma (,)
Enter your name – Enter the name of the person that the gift card is from.
Enter a message (optional) – This box enables you to write a message within the email when the gift card is sent.
Then select a date for the email to be sent – You can keep it as NOW which will send the email as soon as the gift card is paid for, or select a future date via the drop-down cylinder option.
Pay for the gift card – Hit the add to cart button in orange to place the item into the cart, then proceed to checkout and make payment.
The following is an example of the email that will be sent with the gift card attached…

SPENDING A GIFT CARD ONLINE
If you are one of the lucky ones and have received one of our gift cards, then this is how you can redeem it and buy from Just Air Guns.
Receiving a gift card – You will have either received it in an email or in a card by hand.
Shop online at the Just Air Guns website – Place items into your basket before checking out as normal.
Total cart value – Don't forget you can spend part of the gift card value, all of it or put the gift card value towards a larger spend and part pay with PayPal 0r a payment card.
Enter Gift Card CODE – Before you complete the order, don't forget to apply your code. The box for this is located just above the payment section on the checkout page.
Don't forget to keep your gift card code secure at all times until the point of spending it with Just Air Guns.
Understanding our delivery service as it is important to select the correct one for you.
ACCESSORIES DELIVERY £6.00
Products that are NOT rifles/pistols, sent via a courier service.
BUY AND COLLECT £0.00
Pick up by you from our London shop.
RFD DELIVERY £20.00
We send the rifle/pistol to your local gun shop for you to collect.
AIR GUN DELIVERY from £20.00
This is our own service, delivering air rifles and air pistols to your door
For more information about delivery costs please see our delivery page.
If you have an air rifle or pistol in this order you will need to supply your photo ID for us to process your order ready for delivery. If you have shooting accessories including ammo or archery products you do not need to supply an ID. If you need help with uploading your ID please contact our support team.
If you have selected RFD delivery to a gun store near you, they will charge you a small admin fee that is not under the control of Just Air Guns. We recommend that you contact your local gun store to find out how much this will be before ordering RFD delivery from Just Air Guns.